Ariston Norway AS PORSGRUNN, Norway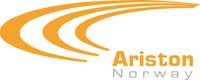 Specializes in the developing and manufacturing of technologically advanced automatic level gauging multipurpose tank monitoring systems by supplying the marine industry with the SURVEYOR™ product. The SURVEYOR™ system is one of the most comprehensive and accurate in the market, utilizing tailor-made, high quality radar and pressure sensors with integrated temperature measurement. SURVEYOR™ brand is the property of Ariston Norway AS.

unselect all/select all
You have 0 products selected
Surveyor™ Ballast & Service Tanks Level Monitoring
Send enquiry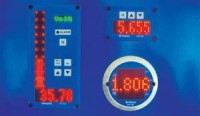 The SURVEYOR™ Ballast and Service Tank Level Gauging System is designed to meet the highest quality standards for accurate gauging. The system monitors level in ballast and service tanks plus draft, with accurate compensation for trim & list.